Leadership Way: A Network for Leaders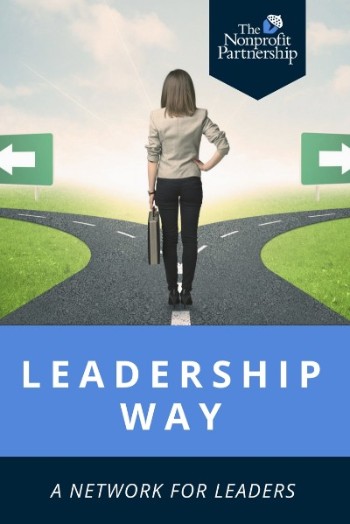 Join The Nonprofit Partnership for a new series for nonprofit Executive Directors and CEOs in our region: Leadership Way. The goal of Leadership Way is to provide an opportunity for leaders to come together to network and learn from experts in the sector - and one another. Our hope is that Leadership Way will help participants begin to break out of the isolation that many in CEO and ED positions often report.
Please note - "Leadership Way: A Network for Leaders" is a members-only forum offering.
The inaugural forum of the series will take place on Wednesday, June 27, 2018 from 9:00 AM to 11:00 AM with Mike Batchelor, President of The Erie Community Foundation. Registration is required!
Click here for more information and registration.
Join us on June 27, 2018!