Please note: all registrations must be placed at www.NonprofitDay2017.org but payment can be made with CREDIT or CHECK. Session options can be modified at a later date by designating a password during registration. The Nonprofit Partnership membership encapsulates Board and staff of member organizations. Unsure if you are a member? Visit our Member Directory.
The 17th Annual Nonprofit Day Conference will be held on Tuesday, October 24, 2017.
The sector needs to focus on our greatest asset, human capital, in order to sustainably impact our world for generations to come. Nonprofit Day will help to provide that focus.
Our theme for 2017, The Power of People, will explore numerous opportunities to increase the capacity of the people who dedicate their lives and careers to helping others.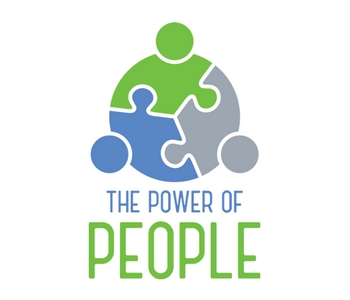 On October 24th, we will discuss what it means to maximize The Power of People while providing real, practical information and tools related to fundraising, communications, leadership, and governance. Attendees will not only be inspired to advance the sector, and the people within, but will also take with them actionable ideas to advance their work. Join us for the region's most significant nonprofit educational event.
Human capital is the backbone of the nonprofit sector. The staff and volunteers who drive the impact of the 1.7 million nonprofits in this country ensure that our communities are stable, safe, and healthy places to live. Unfortunately, the nonprofit sector does not adequately invest in its workforce, which results in diminished performance, expectations, and outcomes. The sector continues to hold fast to the Overhead Myth, which has long been discounted by watchdog groups and many funders as a real measure of effectiveness. The sector starves itself of things that are necessary, such as investments in activities like staff education and training, and often fails to nurture, reward, and recognize employees because of some perceived expense. Nonprofit Day 2017 will discuss these issues, how organizations can begin to address them, and what a heathy nonprofit looks like. 
Nonprofit Day has been and will continue to be dedicated to developing the talent of the nonprofit workforce. People are the nonprofit sector's greatest asset. Join us in investing in that asset by coming to Nonprofit Day 2017. To quote billionaire executive and philanthropist Richard Branson, "Train people well enough so they can leave, treat them well enough so they don't want to." 
REGISTRATION IS NOW OPEN!

CLAIM YOUR EARLY BIRD TICKET TODAY!
Click the button below to join the Nonprofit Day Communications Loop email list!
Check out past Nonprofit Day photos below: