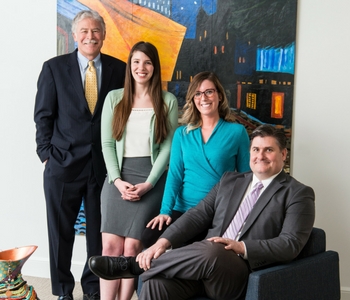 Associate Memberships are designed to provide our for-profit partners with visibility in the nonprofit sector.
By becoming an Associate Member of The Nonprofit Partnership, companies can interact with staff from NPP member organizations and even learn alongside them at our many educational offerings. Associate Members have the option to attend events; sponsor workshops and other NPP programming; advertise in our eNewsletter and receive other kinds of recognition both in print and online; host sessions at Nonprofit Day, our annual conference; and enjoy direct, face-to-face access to staff of our member organizations.
This exposure allows companies to make meaningful connections with leaders in the nonprofit sector and share their expertise, products, and services.
Join us today in advancing the missions of both your company and the valuable nonprofit sector here in our community by becoming an Associate Member of The Nonprofit Partnership today!
If you would like to learn more about an Associate Membership with The Nonprofit Partnership, please contact Adam C. Bratton, Executive Director, at abratton@yournpp.org or by phone at (814) 240-2490 ext. 4. We look forward to working with you!
Click the link above to download the Associate Membership Benefits Brochure for more information!
Our Associate Members:
Crouch & Associates are performance consultants that build fundraisers who are aware, prepared, and passionate about maximizing their organization's potential. They will help you hear something you haven't heard before, feel something you haven't felt before, and do something you haven't done before.

The mission of The Erie Community Foundation is to improve the quality of life for all in the region by evaluating and addressing community issues, building permanent charitable endowments and promoting philanthropic and community leadership.

The founders of Erie Insurance had very high principles in mind when they started the company on April 20, 1925. And ERIE's founding purpose has never been lost sight of since: "To provide our Policyholders with as near perfect protection, as near perfect service, as is humanly possible, and to do so at the lowest possible cost."

Highmark Health is an interdependent system designed to deliver high quality, accessible, understandable and affordable experiences, outcomes and solutions for customers.

Knox Law strives to: achieve clients' objectives, invest in people who will best serve their clients, and be leaders in the profession and in the community.

"Pursuing the Profession While Promoting the Public Good®," reflects Maher Duessel's founding philosophy of providing specialized assurance, advisory, consulting and tax services to serve clients' unique nonprofit accounting and governmental accounting needs while giving back to the community.

UPMC Health Plan, headquartered in Pittsburgh, Pa., is among the nation's fastest-growing health plans. It is owned by UPMC, a world-renowned health care provider. As part of an integrated health care delivery system, UPMC Health Plan is committed to providing its members better health, more financial security, and the peace of mind they deserve.