The Nonprofit Partnership exists to enhance the management and governance of regional nonprofit organizations through capacity-building programs and services.
Interested in membership with The Nonprofit Partnership? Learn more about benefits and requirements.
Small, medium, or large... we have a membership option for you!

At The Nonprofit Partnership, we strive to encourage a climate of continued learning. With this notion, we host a multitude of educational events each month. Check out the current offerings!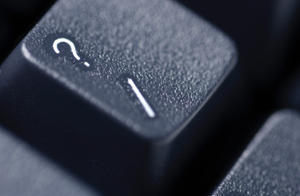 Please note: registration is required for this event via the link below!
Join The Nonprofit Partnership for "The Best and the Rest: Discussing Donor Databases" on Tuesday, September 19, 2017 from 12:00 PM - 1:30 PM.
Are you looking for a new database but don't know where to start? Do you dislike your database but don't know what a good one looks like? Do you need help understanding what you have and what you need in a database? Is your database awesome and you just have to let everyone know?
This roundtable discussion session will help to answer your questions. Join the Partnership and fellow fundraisers as we explore the ins and outs of donor databases. This informal and free-wheeling discussion will be geared to generate ideas, answer questions and we'll even review actual databases and how our fellow fundraisers use them.
The learning objectives for this session include:
1. Gain an understanding of the donor databases used by fundraising peers
2. Learn basic functions of the most commonly used donor databases
3. Share personal experience with donor databases utilized
This session is perfect for the nonprofit fundraiser - new & experienced!
This will be a casual session; pizza and light refreshments will be provided.