The Nonprofit Partnership exists to enhance the management and governance of regional nonprofit organizations through capacity-building programs and services.
Interested in membership with The Nonprofit Partnership? Learn more about benefits and requirements.
Small, medium, or large... we have a membership option for you!

At The Nonprofit Partnership, we strive to encourage a climate of continued learning. With this notion, we host a multitude of educational events each month. Check out the current offerings!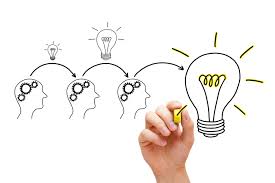 Registration is required for this event via the link below.
Please join The Nonprofit Partnership and Deb Thompson of Strategy Solutions for "Strategic Planning Boot Camp: Important 'How Tos' to Develop and Implement Your Strategic Plan" on Wednesday, August 2, 2017 from 9:00 to 11:00 AM.
Effective planning is a cornerstone for high-functioning organizations but often we don't know where or how to start the process. Deb Thompson, Founder and CEO of Strategy Solutions, will guide you through the process of developing and implementing a strategic plan for your organization. Join us and learn the elements that make up an effective plan, the potential barriers to creating that plan, and strategies to engage your board and staff in the implementation of your plan.
In this boot camp, the participant will learn how to:
1. Assess the effectiveness of their organization's current strategic planning efforts
2. Facilitate the critical elements of the strategic planning process
3. Identify the barriers to effective planning and implementation as well as strategies to engage board and staff to ensure plan success
This offering is appropriate for Executive Directors, administrative leadership, and Board members.
The level of learning is intermediate.